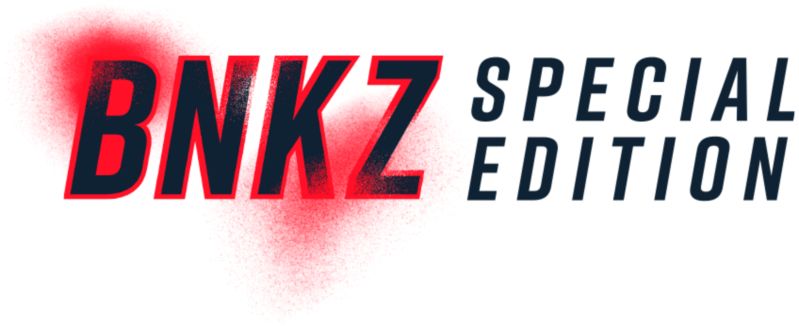 The BNKZ Special Edition Collection features a striking overspray-influenced design inspired by the DIY ethic of bike painters and street artists
ALWAYS CREATING
The DIY ethic of spray-gun and rattle can is a movement that stretches around the globe. This echoes the creativity motocross riders utilize to find the fastest way around the track.
OVERSPRAY INFLUENCED
The BNKZ Special Edition offers a full assortment of gear and accessories with the dynamic overspray-inspired graphic, so you can rep the look from head to toe.
MOTO CANVAS
Add a truly custom look to your riding wardrobe with the BNKZ V2 helmet, 180 gear set, Main goggles, and Dirtpaw gloves. A matching apparel offering supports your lifestyle both on and off the track.